Research has documented plenty of different health benefits of a ketogenic diet, especially over the long term. Now there is also a research study that shows how this type of diet works with exercise, as detailed in The Body Reboot book. We know that following a keto diet structured with low carbohydrates and high (healthy) fats helps control body weight and stored fat, while maintaining lean muscle. Contrary to most of the current prevailing nutritional recommendations from the food industry, such a low-carb/high-fat (LCHF) approach also appears to balance hormones at a healthy level and to reduce or even reverse disorders like diabetes that are linked to high-carb consumption. Research shows a keto diet reduces metabolic risk factors for disease. But how does a ketogenic diet affect exercise performance?
Those who have read and implemented the program of diet and exercise detailed in The Body Reboot book know that the right combination of ketogenic diet and moderate workouts are a fantastic combination. A 2017 article published in the Journal of Human Kinetics supports this result. The article reviewed several studies looking at people who were 'keto-adapted,' meaning the subjects had rigorously followed the diet long enough that their metabolisms routinely burned fat for energy, rather than relying on carbohydrates. The article considered several aspects of sports and exercise: keto diet and body composition, its effect on endurance and exercise performance, and its effect on high-intensity exercise.
The study article researchers noted that "The potential of LCHF diets in reducing body weight and fat mass has drawn little attention from the scientific and athletic community. A cross-over study revealed that after 4 weeks of a LCHF diet, body weight and fat mass were significantly decreased in well-trained offroad cyclists." Also, "it is possible that LCHF diets, in combination with resistance training, can maintain fat-free mass while receiving the benefit of loss in fat mass and body weight."
Studies also support long-term low-carb/high-fat diets as superior to the traditional high-carb/low-fat option. Some earlier studies that compared the two types of diet only tested LCHF subjects who had only been on such a diet for two weeks, which is often not enough time for the metabolism to adapt to using primarily fat for energy:
Sport nutritionists have long advocated high-carbohydrate diets for athletes to ensure sufficient muscle glycogen during exercise. The inference that HCLF diets are better than LCHF diets for endurance performance was generated in studies contrasting the short-term (less than 2 weeks) effects of exposure to HCLF and LCHF diets. Indeed, in the absence of long-term adaptation, reduced muscle glycogen content after LCHF diets leads to hypoglycemia, impaired endurance performance (Karlsson and Saltin, 1971; Walker et al., 2000), and an increased feeling of fatigue (White et al., 2007). These results led to the current guidelines for high-carbohydrate intake for athletes.
In fact, studies of athletes with established, long-term keto-adaptation showed even better results: "Endurance athletes who adapted to LCHF diets for 9-36 months could reach the maximal fat oxidation rate of approximately 1.5 g/min at about 70% VO2max (Volek et al., 2016). This value is higher than what carbohydrate-adapted endurance athletes ever reported (~1.0 g/min) (Venables et al., 2005)."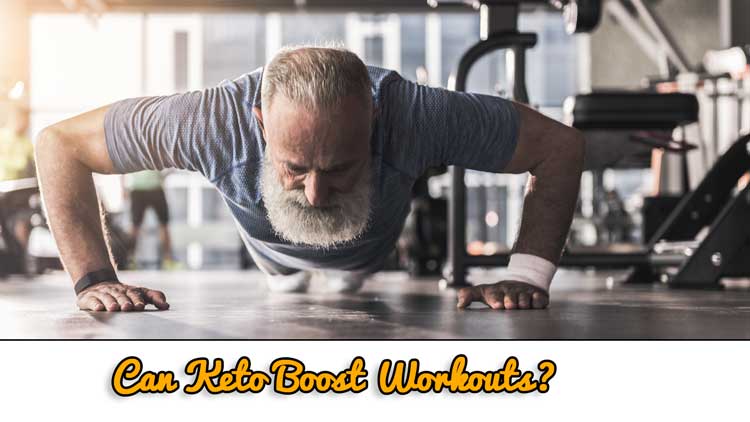 The authors of the article also found studies examining field and gym sports to see the effects on those high-intensity exercises. Although they cautioned that various studies did not control for some factors, like the effects of different body weights of the subjects, the results are still interesting:
It has been shown that elite male gymnasts maintained maximal repetitions of push-ups, reverse grip chins, and parallel bar dips after 30 days of a LCHF diet while experiencing significantly reduced body weight and fat (Paoli et al., 2012).
The research makes it clear that a diet and exercised plan like the one laid out in The Body Reboot book supports health benefits in terms of a balanced metabolism and optimal body weight and composition. Just as importantly, the more dedicated you are and the longer you maintain you metabolism once it has adapted to burn fat for energy instead of carbohydrates, the better your performance at physical exercise will tend to be.
If you're serious about following a science-based diet with proven results the Body Reboot bookwill not only help you get healthier and lose weight without cutting calories, it includes plenty of organized information about how to combine this effectively with the right kind of exercise to maximize your health gains. This process leads to long-term health, and you'll understand why you should eat some foods and why to avoid others, why to do some types of exercise and limit others.
Read more about these studies.
There are 4 secrets being kept from you about why a modern diet is making us fatter, more tired & sick.
Discover how to activate your body's "Reboot Switch" that flips on a fat burning inferno so you can finally get healthy and achieve your weight loss goals!
Discover how to activate your body's "Reboot Switch" that flips on a fat burning inferno so you can finally achieve your weight loss goals!