Being a keto newbie is hard work, or even if the keto diet is a new concept, perhaps the thought of letting go of comfort food is next to impossible. There's a guide called the Body Reboot book that goes into why the keto diet can lead to health changes, and it mentions that it's okay to have keto snacks too! In other words, there are still ways to enjoy comfort foods without saying no to a low carb diet! Of course, it's important to be healthy and make positive changes that will help keep a person on track, but no one said that eating comfort food was entirely out of the question, right?
After learning all about the keto diet, which is high fat, low carb diet and you're still afraid to let go of your comfort food cravings, you can feel better knowing that if you start cooking and being creative with keto-friendly ingredients, you can make it happen. A special treat that will not completely throw off your diet and tastes delicious? Yes, it's possible. Here are some incredible comfort food ideas and recipes to get you started.
Bacon and Guacamole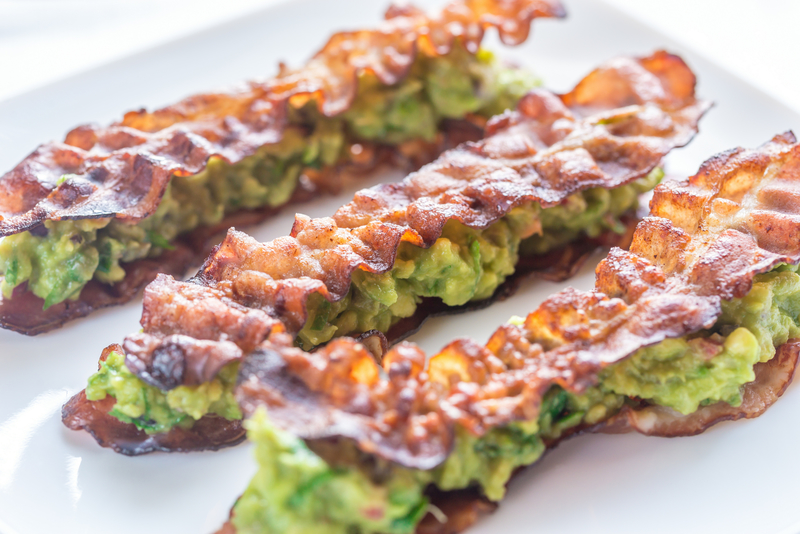 Who doesn't love avocado and bacon? Greatest mentions that a single piece of bacon can easily be broken into two and made into "bacon chips," which is perfect for dipping in guacamole. Combine bacon and guac and you'll have the most delicious snack ever!
If all the corn tortillas in the world suddenly vanished, humans would still find a way to make chips and guacamole. Just throw some bacon strips in the oven and whip up some homemade guac—you might just find this easy and satisfying snack beats the OG combo.
Keto Waffles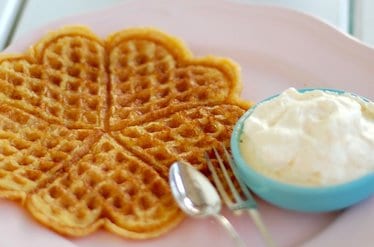 Via Ditch the Carbs
Ditch the Carbs has a fantastic recipe for keto waffles, and from the reviews, we have to admit they sound pretty delicious. Check out the recipe below so you can make these yummy waffles ASAP!
Ingredients
5 eggs – medium separated
4 tbsp coconut flour
4 tbsp granulated sweetener of choice or more, to taste
1 tsp baking powder
2 tsp vanilla
3 tbsp full fat milk or cream
125 g butter melted

Instructions
First bowl.
Whisk the egg whites until firm and form stiff peaks.
Second bowl
Mix the egg yolks, coconut flour, sweetener, and baking powder.

Add the melted butter slowly, mixing to ensure it is a smooth consistency.
Add the milk and vanilla, mix well.
Gently fold spoons of the whisked egg whites into the yolk mixture. Try to keep as much of the air and fluffiness as possible.
Place enough of the waffle mixture into the warm waffle maker to make one waffle. Cook until golden.
Repeat until all the mixture has been used.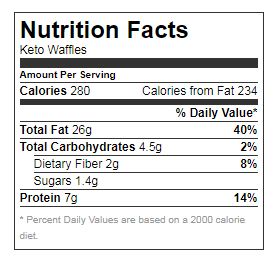 Via Ditch the Carbs
Low Carb Croissant Bagels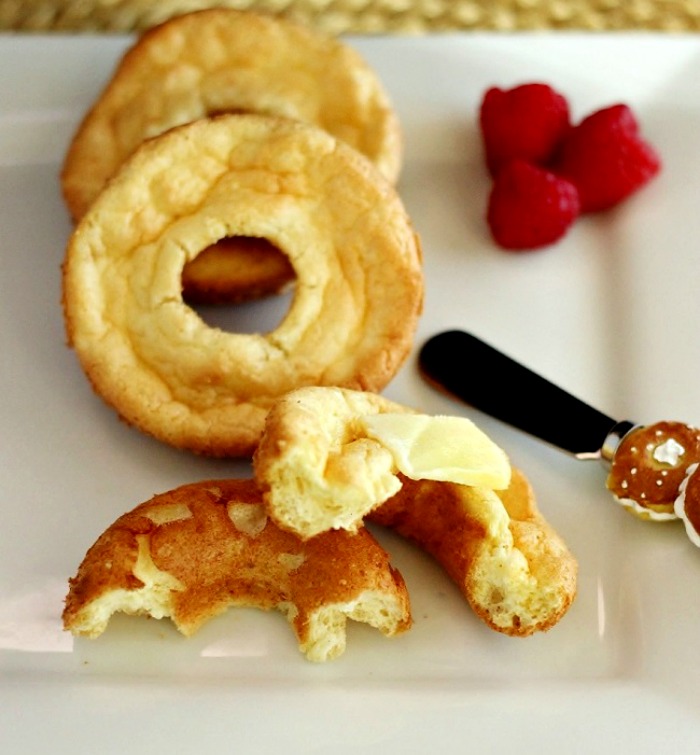 Keto Summit has another delicious comfort food idea that is on Beauty and the Foodie blog! Want to hear about it? Low carb croissant bagels take away the "carb" cravings and should taste delicious too! If you're new to the keto diet, it may be just the snack you need to get you through the keto flu.
Ingredients: eggs, cream cheese, butter, coconut flour, erythritol or liquid stevia, baking soda, cream of tartar, sea salt.

This is another combination recipe which takes 2 great breakfast comfort foods and combines them into one! Grabbing a bagel or croissant is a great option for a weekday morning (Keto-friendly, of course) but now you don't have to choose – make a batch of these croissant bagels and use them up throughout the week.
Pumpkin Spice Latte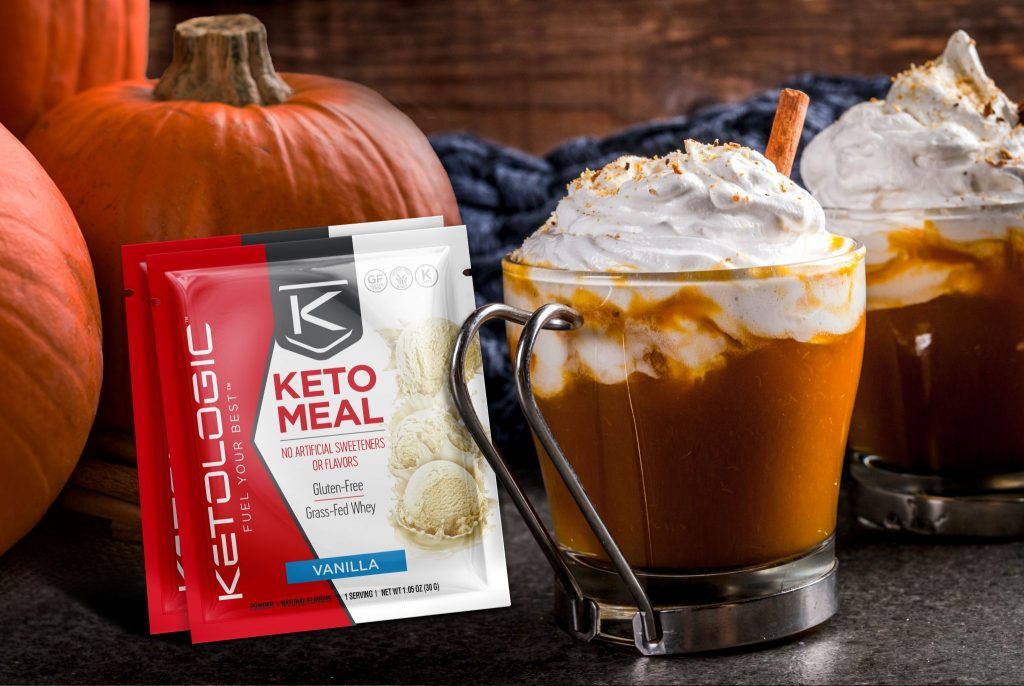 Via KetoLogic
Say what?! Can you have this on a keto diet? Yes, you can, as long as you make it keto friendly! Here's how according to Ketologic:
INGREDIENTS:
½ serving KetoLogic Vanilla MRP
4 ounces (1/2 cup) light cream
6 ounces (3/4 cup) black coffee
1-2 teaspoons pumpkin spice (cinnamon, allspice, nutmeg, cloves, ginger)
2 tablespoons whipped cream (optional)

PREPARATION:
Blend the KetoLogic MRP and light cream for 15 seconds.
Microwave for 15 seconds on high.
Add coffee and blend again for 30 seconds until frothy.
Pour into serving mug and top with whipped cream, if using.
Sprinkle pumpkin spice on top.
Pumpkin Spice Doughnuts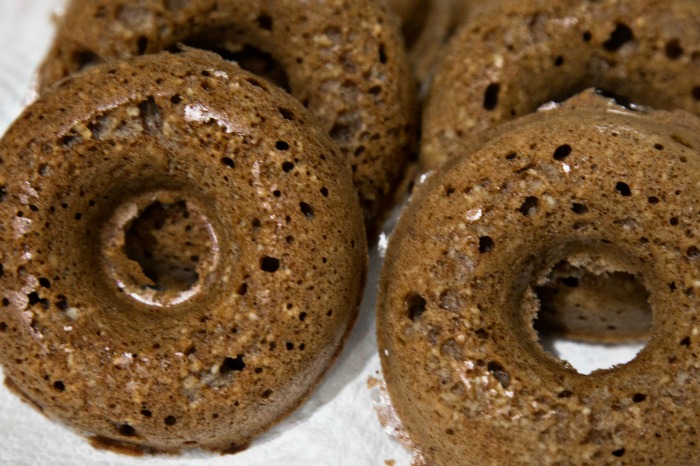 Via Keto Size Me
During the fall the best snack in the world has to do with pumpkin flavoring unless you don't like the flavor (and if that's the case you're crazy). Even though you're on keto doesn't mean you have to give up every yummy type of comfort food out there, especially when the holidays roll around. Give pumpkin spice doughnuts a try! Here's the recipe from Keto Size Me:
Ingredients:
1 Cup Almond Flour
2 Large Eggs
3 Tbsp Butter (melted)
2 Tbsp Pumpkin Pie Spice
2 Tbsp Erythritol
1 Tsp Vanilla
1/4 Tsp Cinnamon
1/4 Tsp Baking Soda
Pinch of Salt
Keto Pumpkin Pie Spice Doughnuts: Directions
Preheat oven to 350
Add all ingredients to a mixing bowl and mix on high until dough is light and fluffy
Spoon mix into a doughnut pan
Bake for 12-15 minutes until toothpick comes out clean
Chocolate Fat Bombs
Fat bombs are delicious, and they're even more delicious on the keto diet. Dr. Axe mentions chocolate fat bombs in particular, and it turns out they're easy to make and are the ideal comfort food, especially when you're craving chocolate.
The beauty about the keto diet is that sometimes you just haven't eaten enough fat in the day, and so you chow down on "fat bombs" to make up the deficit. These chocolate bombs are one of the yummiest ways to do that. Just mix butter, cream cheese, cacao powder and a small amount of sweetener for some chocolatey goodness that'll do your body good.
Coconut Oil Mayonnaise
If you really feel like cooking and want to cut the carbs, try making your own mayonnaise at home. Or, better yet, try this recipe from Dr. Axe. It sounds pretty good and will go perfectly with lettuce wraps and more.
You'll often find keto recipes calling for mayonnaise. But why waste your money on store-bought varieties that are filled with ingredients like canola oil when you can make your own at home? You'll be surprised by how easy mayo is to whip up at home, and it lasts until your eggs expire!
Peanut Butter Fudge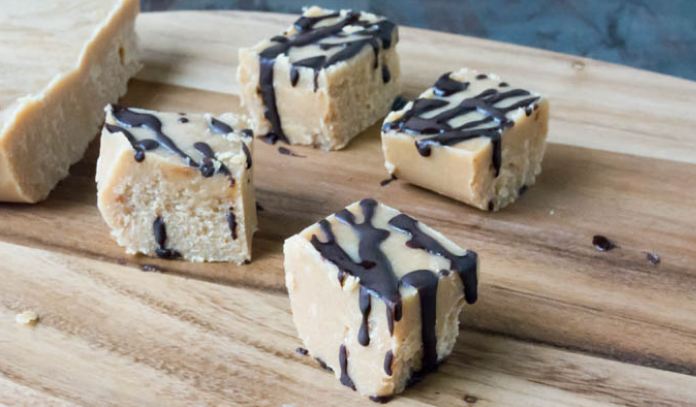 Via Sugar Free Mom
Another thing you might miss while being on a low carb diet is peanut butter and fudge. Combined they make a pretty tasty treat, am I right? Well, follow this recipe, and you'll come up with some delicious fudge that may taste just like (or super close) to the real thing!
Ingredients:
1 cup unsweetened peanut butter
1 cup coconut oil
1/4 cup unsweetened vanilla almond milk
optional: pinch salt only if your peanut butter is unsalted
optional: 2 teaspoons vanilla liquid stevia or desired sweetener to taste
Optional Topping: Chocolate Sauce
1/4 cup unsweetened cocoa powder
2 tablespoons coconut oil melted
2 tablespoons Swerve or sweetener of choice

Optional Topping: Chocolate Sauce
1/4 cup unsweetened cocoa powder
2 tablespoons coconut oil melted
2 tablespoons Swerve or sweetener of choice

Instructions
Slightly melt or soften the peanut butter and coconut oil together in the microwave or low heat on the stove.
Add this to your blender and the rest of the ingredients.
Blend until combined.
Pour into a parchment lined loaf pan.
Refrigerate until set, about 2 hours.
If using chocolate sauce, whisk ingredients together and drizzle over fudge after it's been set.
Best if kept refrigerated.
Raspberry Coconut Bark Fat Bombs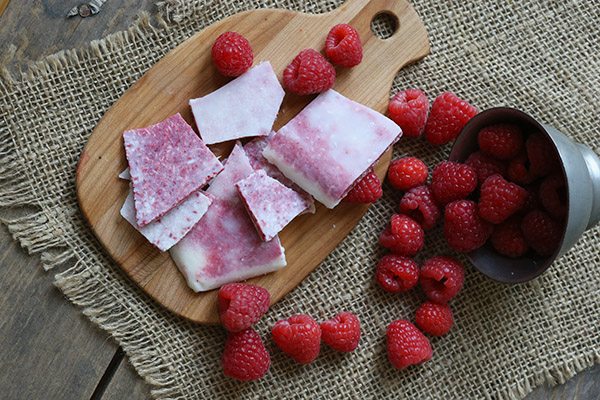 Via All Day I Dream About Food
This delicious recipe from All Day I Dream About Food is impossible not to like unless you're not a fan of raspberries. Raspberries plus creamy coconut bark?! Yes, please!
Tangy sweet raspberries meet creamy coconut bark for a delicious low carb fat bomb recipe. Healthy snacking is at hand!

Servings: 12 servings
Calories: 234 kcal

Ingredients
1/2 cup freeze dried raspberries
1/2 cup coconut butter
1/2 cup coconut oil
1/2 cup unsweetened shredded coconut
1/4 cup powdered Swerve Sweetener

Instructions
Line an 8×8 pan with parchment paper.
In a coffee grinder or small food processor, process dried berries until they are a fine powder. Set aside.
In a medium saucepan over medium heat, combine coconut butter, coconut oil, shredded coconut and sweetener. Stir frequently until all ingredients are well combined and melted.
Pour about half of the mixture into the prepared baking pan. Add the raspberry powder to the remaining mixture in the pan and stir until well combine.
Dollop the raspberry mixture overtop the coconut mixture in the pan and swirl with a knife. Freeze or refrigerate until set and then break into chunks.
Recipe Notes
Serving size varies on how you break up the bark but I found this made about 12 servings. Each serving has 6.56 g of carbs and 4.11 g of fiber. Total NET CARBS = 2.45 g.

Food energy: 234kcal
Total fat: 23.56g
Calories from fat: 212
Cholesterol: —
Carbohydrate: 6.56g
Total dietary fiber: 4.11g
Protein: 1.72g
At the time of writing this post, we're currently giving away free copies of the Body Reboot book because it's our mission to increase awareness and to help people lose weight and get healthy! If you help us cover the cost of shipping, we'll send a copy to your door FREE. Go over to this page to see if there are any copies left.
Sources: Ditch the Carbs, Greatest, Beauty and the Foodie, KetoLogic, Keto Size Me, Dr. Axe, All Day I Dream About Food, Sugar Free Mom
There are 4 secrets being kept from you about why a modern diet is making us fatter, more tired & sick.
Discover how to activate your body's "Reboot Switch" that flips on a fat burning inferno so you can finally get healthy and achieve your weight loss goals!
Discover how to activate your body's "Reboot Switch" that flips on a fat burning inferno so you can finally achieve your weight loss goals!